"We are here on earth to fart around. Don't let anybody tell you any different." Kurt Vonnegut
New
Thinking about kayaking in the Chicago River? Check first! http://www.mwrd.org/irj/portal/anonymous/cso (Thanks to Mike M.)
My niece Aliya's blog, and a link to the charity she started.
Bruno Bozetto's web site - yes, the guy who brought you Allegro Non Troppo
Keith Newstead Automata - Cool sculptures we saw at Marvin's Marvelous - and they appear in this gallery as well.
Mike Bentley's page - Good biking links for Illinois
GeePeeEx Editor - Fantastic editor for waypoint files http://geepeeex.googlepages.com/
A good explanation of the Garmin POI loader http://www.gpsinformation.org/penrod/poiloader/poiloader.html
My friend Ron's fabulous outdoor basement (that's how I think of it.)
And while we're at it, the Pinball Hall of Fame in Las Vegas
CH Ignitions - To upgrade a Zenoah engine
ElectroDynamics, home of the optic fiber kill switch!
Beauvaisbrush.com - Our cousin Cyn, and her cool work - Check it out
Sonos.com - The coolest whole-house stereo system
Radiolovers.com - Old time radio shows, free!
Miss your typewriter? Try this! http://www.nolad.com/
The secret of the Drinking Bird - now we know!
Bikewinter.org - Chicago Bicyclists with really knobby tires
Repair your own Palm Pilot - new buttons, screens, more!
Drive-in-theater Speaker Maintenance - Why? Ask me!
All Your Base are Belong To Us - From Lisa & Paul
Hamster Advice - To solve an oh-too-familiar problem - if that doesn't work, try this
Road Trip Resources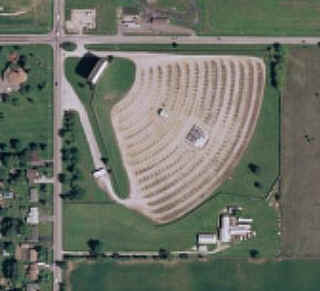 Spotitout - GPS Data to improve your search
www.driveinmovie.com - Essential resource for a proper road trip
www.driveintheater.com - Another key resource
http://www.drive-on-in.com/ - Yet another
www.roadsideamerica.com - A great place to start
www.jellomuseum.com - If you're in LeRoy, NY - there's always room! Not far from the Statue of Liberty (the other one)
www.littlemuseums.com - Not as quirky, but a decent resource
www.aahom.org - J. picked this one because he was tired of being told not to touch things!
www.americanprecision.org - A fun museum in Vermont.
Genuinely Useful
Thinking about kayaking in the Chicago River? Check first! http://www.mwrd.org/irj/portal/anonymous/cso (Thanks to Mike M.)
What's my Phone Number spell?
Hacker's Diet - How to lose weight and hair through stress and poor nutrition
www.jewfaq.org - All those questions, answered!
Rengade Olga - Online tablature, chords, lyrics
Globexplorer - Online satellite mapping, faster than Terraserver!
Check out this great photo hosting server. Free pictures from anywhere! My gallery is photos@shlaes.com
www.jewfaq.org - All those questions, answered!
Virus Hoax Index - End the madness! We're NOT all going to Disneyland. "Good Times" isn't going to eat your PC.
Urban Legend index - And that kid doesn't need any more business cards either!
Yahoo Groups - Cool way to run a group.
Daylight Savings Time - more than you wanted to know.
Mapquest - directions and maps to anywhere. First rate
Microsoft Office Hints
Background on MS Word templates http://www.addbalance.com/usersguide/templates.htm

Fancier stuff about template menus http://www.addbalance.com/word/templatesmenu.htm

Why we shouldn't send anything in MS Word format anyhow http://www.pcworldegypt.com/archive/f_email_feb2002.htm
Vehicles
The Shrine to the Truck This was a 2-AM insomnia cure, but finally gives the old Corn Binder the attention it deserves.
Honda Passport - No, not the 4-wheel drive vehicle. Not even four wheels. This turns out to be the most popular link on my site. Go figure.
My Scorpio - Love me, love my car.
US Lawn Mower Racing Association - "Who out there, while sitting on their lawn mower, hasn't thought of...strapping on a helmet, of going just a little faster and getting that grass cut just a little sooner?"
Car Talk - Talk to Click and Clack - any advice I'd have on buying a new car (don't) or taking care of it (do) - they've already said it better. And you can find the puzzler of the week, too!
Friends
Mike Young - my first boss, and owner of the only other link on the web for microREAM - the first integrated, user friendly discounted cash flow tool for commercial property. Y2k compliant since 1983.

Paul & Lisa's Home Page
Time Wasters
The Dialectizer - View any site in Pig Latin, Elmer Fudd, whatever. Part of Rinkworks - I could spend all day there.
Too Bizarre - College of Lawsonomy - Ever wondered what that sign on I-94 was all about?
BadMovies.org - Just what it sounds like!
Boids! - Chaos-math models of bird behavior, in Java!
Dogs In Elk - From Kate & Don - not for the squeamish. Don't believe it? Check the verification!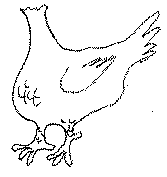 Mike, The Wonder Chicken - Fruita, Colorado's most famous citizen. With amazing links to brain power tutorials!
BadMovies.org - Just what it sounds like!
Mold-a-rama menagerie - I've always wanted one of these - now I know why I can't find them.
Mullets Galore is no more, but thanks to avid reader Sarah, we have Mullet Resources - What's a mullet? Learn all this and more at this insightful, if not exactly open-minded, site. Get your own at www.mulletwigs.com - Thanks, SAS!
Shotgun Rules - Settle this matter once and for all.
It's back - The Origins of the Rocket Car Legend - HIGHLY RECOMMENDED but it takes a while to read.
Quisp!! How could we forget!
Balthaser.com - Very cool show-off site from a webslinging firm
Squirrel Fishing (thanks to Tyra)
Check out the Gallery of Misused Quotation Marks
I, Rearrangement Servant The Anagram Server (Noah Shlaes=Has No Leash)
Year 2000 Paranoia - Read it and tell me what you think.
Hobbies
MGA Links
Bicycle Resources
Bikewinter.org - Chicago Bicyclists with really knobby tires
Sheldon Brown - The Bicyclist's Guru
Totalbike - More bike info
Lickton's Cycle City - Oak Park's Own
Watches
The Watch Guy - How to take apart your own vintage watch!
Pinball Resources
Restoring a Bowling Machine and more!
Bowling Machine History and discouraging restoration advice.
Standard Metal Typer parts and supplies
A museum I've gotta visit someday. Svoboda's Nickelodeon is gone, but its spirit lives on! (OK, I've been there several times since this got into the links, and Marvin's Marvelous Mechanical Museum is definitely worth the trip.)
Marco Specialties - Parts and more
Happ Controls - Pretty geeky, more for electronic games
Digikey - the geekiest, but they've got what you want to restore your Bally machine
Another cool source for pinball bumper caps!
Restoring a scoreboard? Playfield? Check this out
Can't get your Bally machine to work? This place had my answer.
Bally/Williams - The pinball manufacturer has a great site. Check out the never-built scoreboard animations!
Pinball Pasture - More pinball info
R/C Aircraft
How to improve your Goldberg Ultimate Biplane
Hints for your Green Models Jenny Aircraft
What I did to make a better Great Planes Super Sportster EP
My airplanes in general
Tower Hobbies - Great online catalog

Where I fly - Checkerboard Radio Control Club - Radio Controlled airplanes have to be the coolest hobby I've ever found. Come see why.
RC Online - Great columns, basic info
Stan's Fiberglass - Cowlings and more
Other
The Michigan Men's Glee Club - The finest male chorus to be heard on any stage.
Professional

Hey, my summer is over and I'm back at work! Where?
Family
See the Beer Sign Museum for the first time in years.

Shlaes Family Tree Page

- Recently debugged, Java-based. It takes a while to load, so be patient.


Shiman / Robison Family Tree - Cousin Stephen Shiman put this together

See some cool Pinhole Pix I took with my Nephew

Shopping
Ron Cowan's www.gardenfaces.com - Learn where our Nathaniel came from! Check out "The Long Breath"
Ulysse Nardin, makers of my favorite watch, the Tellurium Kepler
| | |
| --- | --- |
| | Snorkel Bob's - I'm no scuba diver, but I love this guy's ad copy. |
| | Realgoods - Organical type granola stuff that's pretty cool. They have those South African flashlights and radios that your wind up. They hav bat houses. All kinds of fun junk, and it's all well made. |