OK, I got a film scanner, and I'm still playing with it. Here are some preliminary results.

A light painting experiment with John Ferraro, 1985. Polaroid black and white slide film.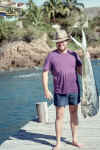 A Fish I caught, Costa Careyes, 1990 or so. If you're curious, it was a Dorado, and it nearly killed me.

The ongoing construction project, Maine, 1999 (first flights 1999 - actually a 2-year project)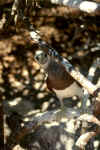 Careyes, 1990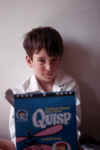 And you wondered why I care so much about Quisp? 1969, taken by Jared Shlaes
Beer Sign Museum - My room as it appeared in 1979. 36 Electrical Outlets.