Puerto Rico
OK, I'll take this in the order that we went - Guanica, Ponce, Old San Juan - this is a rough draft because my buddy Mickey is boarding a plane in a few - so here goes.
First, let's cover the basics.
| | |
| --- | --- |
| | Rum, not Tequila. My favorite is El Barillito - on the rocks, by itself. |
| | Sunscreen, and no foolin' |
| | You can read the Spanish, but if you speak Norteamericano mexican spanish like I do, you're gonna have a hard time understanding what you hear |
| | Don't be surprised when the English sounds a lot like Brooklyn. I guess it's that West Side Story thing - America didn't work out that well for a lot of people who emigrated, and when they returned they brought the New York accent with them. (Some did.) |
| | Your mobile phone will work, and you don't need to change money |
Guanica
(Southeast corner of the island, very quiet over here.)
We stayed at the Copamarina Beach Resort, at the end of a nice road. Great restaurant - Alexandra - have the Paella, friendly bar, serviceable but not luxurious. But if you're looking for great beaches, stay on P.R. 333 and keep going until it ends - there are three great beaches there. Our favorite was Playa Tamarindo.
See also the Bosque Seco (Dry Forest) but go very early in the morning, before it gets hot.
If you'd like a great meal, get up early and get a roasted chicken from the guys roasting them by the highway on the road from Yauco to Guanica - get one chicken (or even a half it they'll do it) and a small Yuca and rice with pigeon peas. The one in the picture is the first one I think, but I'm told they're all good.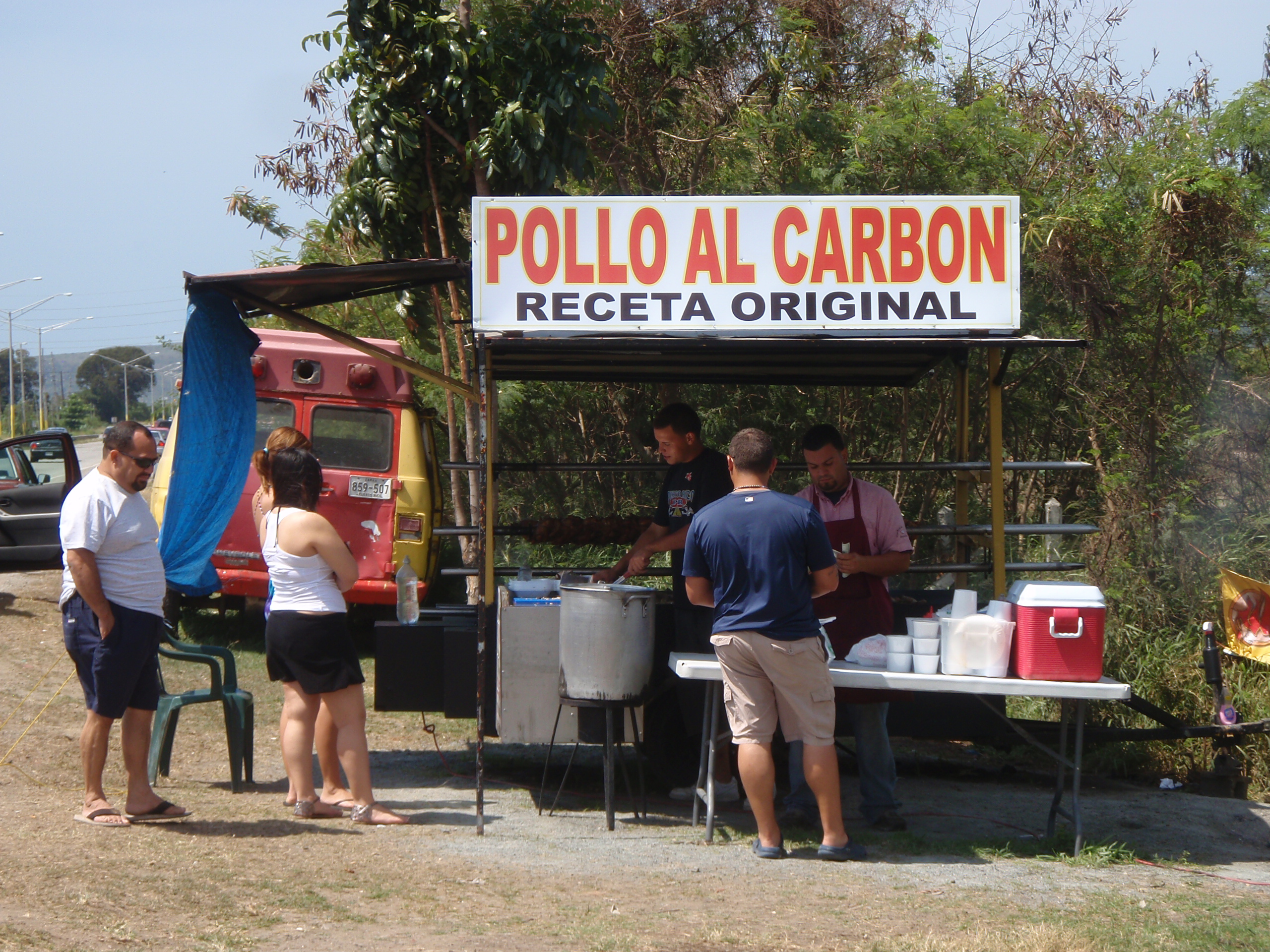 We had a fun great meal at La Guardarraya in Yauco - Get off at Exit 200 and follow it north until just after it crosses the expressway. - Birthplace of Chuletas Can-Can - a giant fried pork chop. I mean Giant - see below. And if you ask about wine, talk to the daughter of the founder or her brother. The Rioja was a great bargain - less than retail. And don't make a funny face when she puts it on ice - that's what it takes to bring it down to cellar temperature. And get a couple of pounds of coffee to take with you.
Ponce
You can stop in Ponce on the way back to San Juan, and see the firehouse. While you're there, get lunch or breakfast at Dulce Fruta, all fresh ingredients and really nice people. Tell the people that their friends from Chicago sent you, courtesy of his cousin.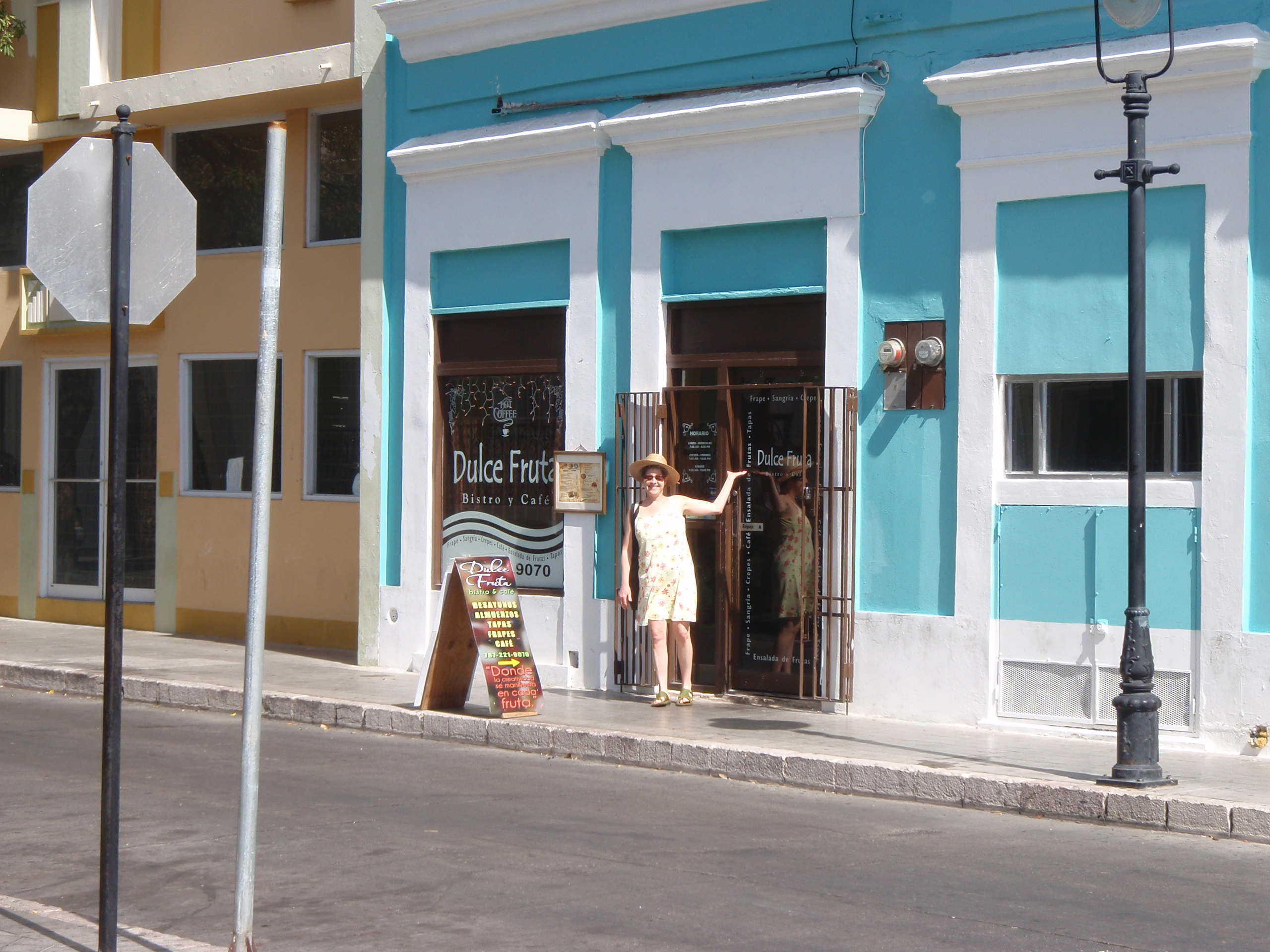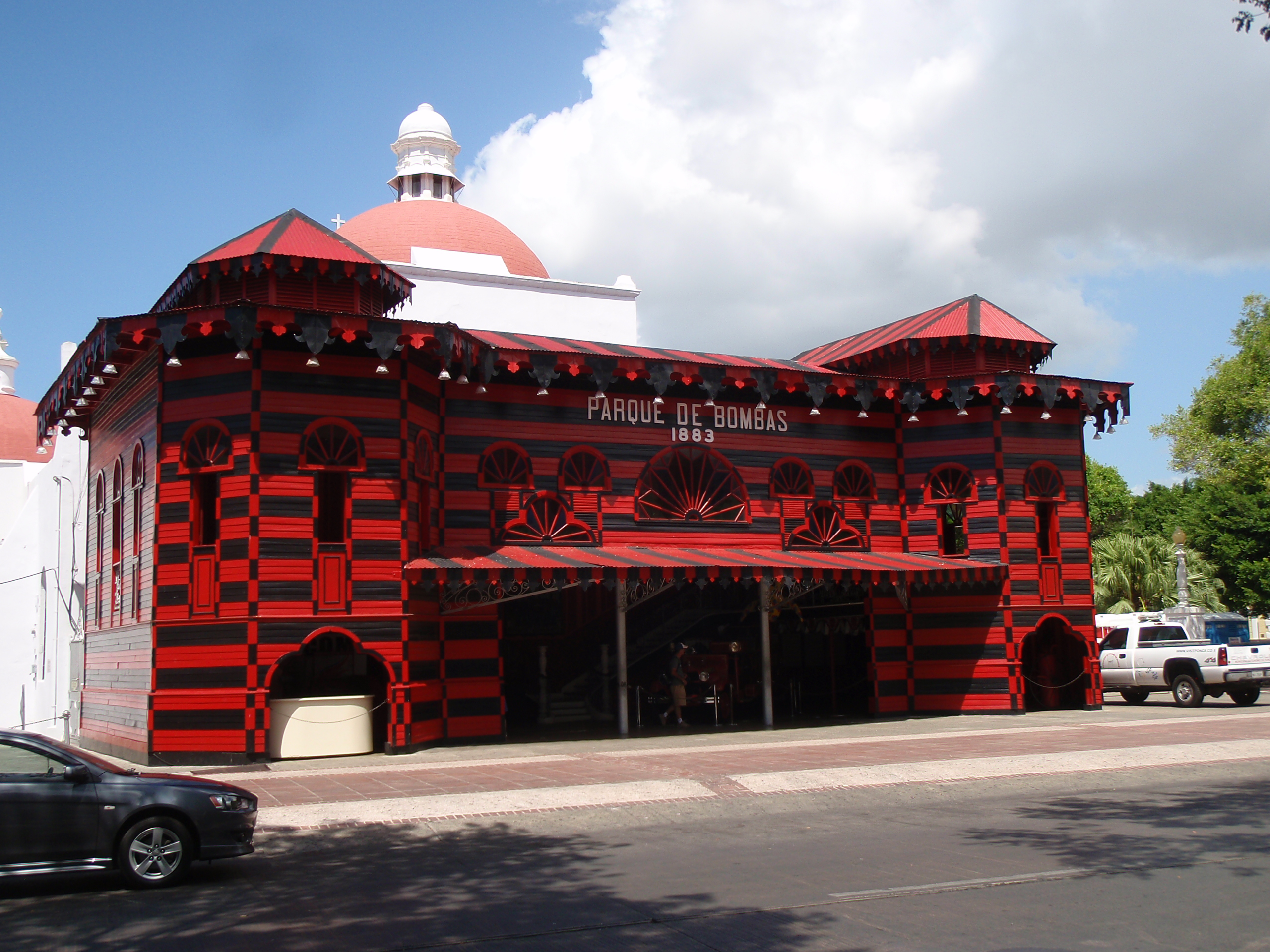 San Juan
OK, trust me on this - go to La Bombonera Puig y Abraham and get a Mallorca and an Orange Juice. It's the McMuffin of the Gods.
Dinner? Definitely Acqua Viva on Fortalezza - near the castle. Have the crab cake, the Chillo stuffed with Lobster Mofongo, with chicharron butter. Their house-label Albarino is very good as well.
Lunch? If you're vegetable-starved (which is easy on this island) go to Cafe Berlin near the Castle.