Amity Shlaes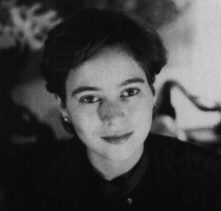 Amity Shlaes works on a variety of projects. In the past four years or so she
has concentrated on economics. Before that, she wrote about Europe. Her first book, Germany; The Empire Within, was published in 1991.
Her new bestseller, The Greedy Hand, is available in paperback and hardcover, and has its own site!
In 2002, she was nominated for the Bastiat Award for Journalism.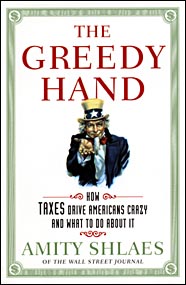 "Finally, along comes the book that can break the political logjam on taxes. Amity Shlaes delivers a brilliant expose of what's
wrong with our modern tax culture and why citizens are so disillusioned with lawmakers. THE GREEDY HAND is the compass
for thinking about overhauling the entire tax system in America." --Jack Kemp

"THE GREEDY HAND is the economic bible for those who believe in growth." --Steve Forbes
Germany; The Empire Within at Amazon.com